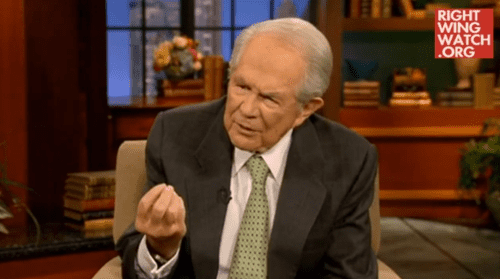 On today's 700 Club, televangelist Pat Robertson responded to a question from a mother who asked what she should do with her 16-year-old son who recently came out as gay.
Said Robertson:
"I think you need to counsel with him and see, you know, is there really a biological thing going on or has he been influenced, has a coach molested him?...[gay youth] don't know what they're doing, they're teenagers."
Watch, AFTER THE JUMP...