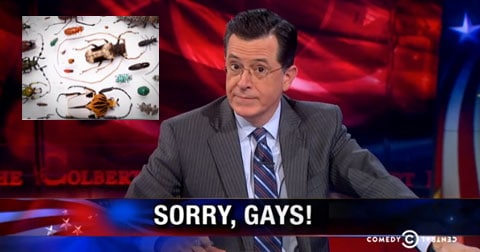 Back in October we reported on a new study showing that insects are so excited to procreate that billions of them are having accidental gay sex. Well, Stephen Colbert got wind of that report and it has caused him to revise his views on homosexuals.
He now realizes gay isn't a choice, it's an accident, and he's issuing an apology.
Watch, AFTER THE JUMP...