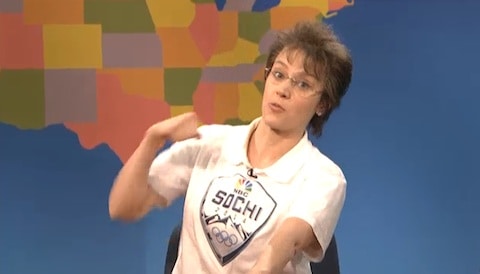 As you know, Obama is send several openly gay athletes in the U.S. Delegation to the Sochi Olympics, and Billie Jean King (Kate McKinnon) appeared on SNL's 'Weekend Update' to talk about gays and the upcoming Games.
Said McKinnon: "BJK's about to double-down. And Putin's gonna find himself in the epicenter of a gay tornado...There is no demographic in this world that gives less of a flip than 70-year-old lesbians."
Watch, AFTER THE JUMP...