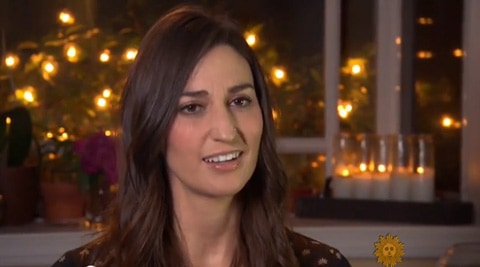 Sara Bareilles, whose track "Brave" has become something of an LGBT anthem, was profiled on CBS Sunday Morning and discussed the success of the track, and controversy that has arisen over accusations that Katy Perry copied Bareilles' record for "Roar".
Said Bareilles of the controversy:
"I mean I can't say that I think that they don't sound similar. I've known Katy a really long time and we're friends. [It's] only really good for my song. So, thank you, Katy Perry for that."
And as a bonus, here's also a new club remix of "Brave" by George Figares & DJ Blacklow, AFTER THE JUMP...
And here's the new remix: