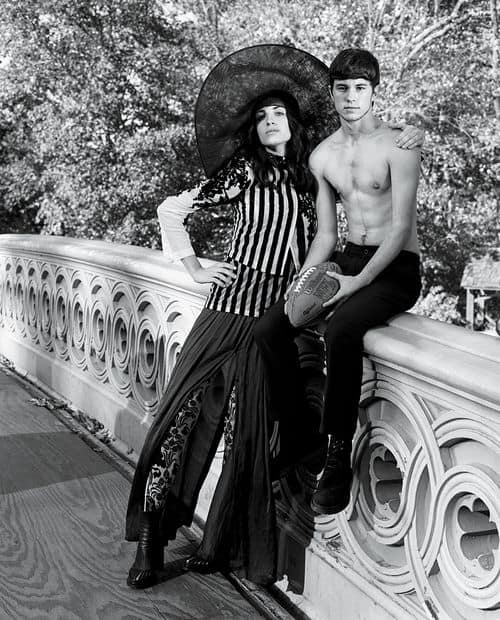 Barneys New York has partnered with the National Center for Transgender Equality (NCTE) and the LGBT Community Center (The Center) on its spring campaign which features 17 transgender models and "hopes to help break stereotypes and build social acceptance of transgender people."
Additionally, Barneys is donating 10% of all sales from its 11 flagship stores nationwide and Barneys.com on February 11th to the LGBT Community Center in New York City and the National Center for Transgender Equality.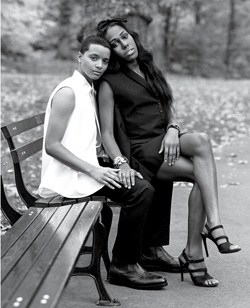 Barneys writes:
Arin Andrews, Edie Charles, Valentijn de Hingh, Ashley de la Cruz, Sawyer Devuyst, Peche Di, Dezjorn Gauthier, Trevon Haynes, Katie Hill, Eve Lindley, Niki M'nray, Ryley Pogensky, Ines Rau, May Simon, Ahya Taylor, Maxie Neu, and Gisele Xtravaganza. These seventeen extraordinary men and women, transgender individuals with diverse experiences and unique personal stories, are the faces of Barneys New York's Spring 2014 campaign: Brothers, Sisters, Sons & Daughters, which launches today exclusively on The Window.
Shot by iconic photographer Bruce Weber in New York City, many were photographed and filmed surrounded by family, friends, and loved ones. By depicting these human connections, Weber was able to represent both the struggles and triumphs a trans person may face in relation to their gender identity.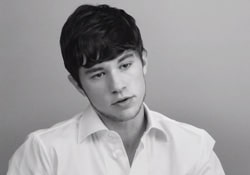 As part of the campaign, Barneys is publishing interviews and videos about the participants, like Katie Hill and Arin Andrews in the photo at the top of the page. They write:
Katie was the first transgender student to graduate from her Oklahoma high school in 2012, and the former couple—they remain close friends—first got together when they met at a transgender support group. Their courage, admirable sense of self, and determination to help others who have shared their experiences have made them incredible role models—not only for the many young people in the trans community, but for us all.
Watch a short interview with Katie and Arin, AFTER THE JUMP...
Brothers, Sisters, Sons & Daughters: A Preview of the Spring 2014 Campaign Film by Bruce Weber from Barneys The Window on Vimeo.