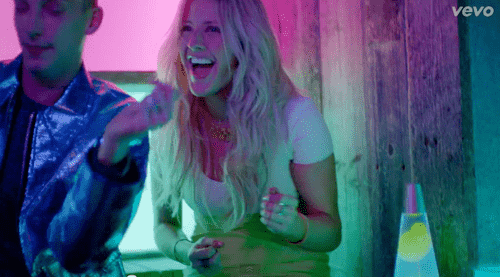 A dazzling new music video for Ellie Goulding's song "Goodness Gracious" has been released online, Billboard writes:
The video for the new "Halcyon Days" single, which was directed by Kinga Burza and debuted on Sunday (Jan. 5), finds Goulding lighting up the night with the same pop pyrotechnics that highlighted the "Burn" music video. This time, however, there are bleached shots of palm trees, fishtanks, sunsets and the singer's friends hula-hooping, as well as the ultraviolet light-assisted makeup that popped up in Demi Lovato's recent "Neon Lights" video.
Check it out, AFTER THE JUMP...