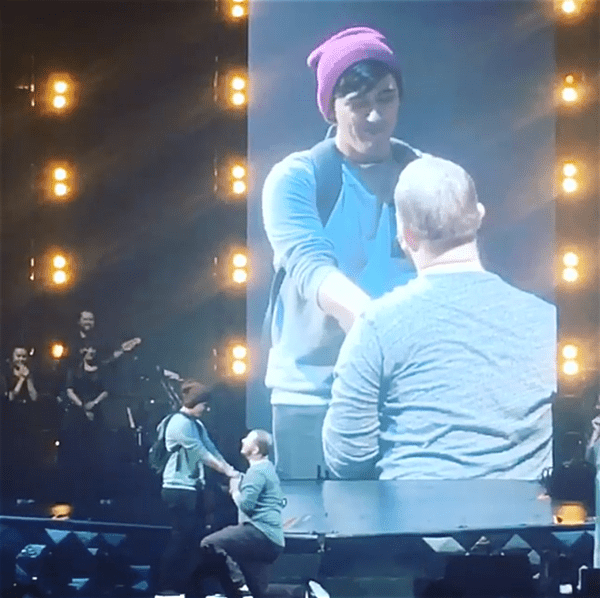 British singer Ellie Goulding recently made a stop in San Jose, California on her Delirium World Tour and had an unexpected interaction with a fan that left her jumping for joy.
During her performance, a fan got her attention and hinted to her that he wanted to propose to his boyfriend (who was at the concert with him). Once Goulding got the gist of what the fan was asking, she invited the couple on stage so that the entire venue could watch the cute moment.
Video of the proposal was projected onto the giant monitors at the venue, capturing the moment the couple officially became engaged. Immediately after, Goulding skipped towards the couple and gave them a giant hug before carrying on with the show.
Fans at the concert shared news of the event on Twitter.
https://twitter.com/SirDevious/status/718027523972435968?ref_src=twsrc%5Etfw
https://twitter.com/demilovatic7_05/status/717991377645113344?ref_src=twsrc%5Etfw
Watch two videos of the proposal, one posted on YouTube and one on Instagram, below.
https://www.youtube.com/watch?v=jN2kRz09c3k
https://www.instagram.com/p/BD4y7cIqmpA/
[h/t GSN]