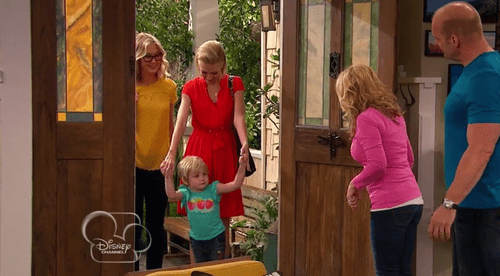 You probably missed it, but the Disney Channel passed a historic milestone last night with the introduction of the first openly gay characters to ever appear on the channel. The characters, a lesbian couple, were a part of the newest episode of Good Luck Charlie, which is currently on its last season.
TV Guide reports on the episode's synopsis: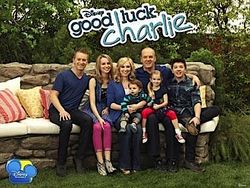 In the storyline, parents Amy and Bob Duncan (Leigh-Allyn Baker and Eric Allan Kramer) set up a playdate for preschooler Charlie (Mia Talerico) and one of her new friends. When the kid arrives, the Duncans learn that Charlie's pal has two moms. That's fine, but the potential new friendship is put to the test as one mom chats with Amy, and the other is stuck listening to Bob's dull stories.
Check out a video of the characters' nonchalant introduction, AFTER THE JUMP...
Back in June, Disney Channel announced its plan to feature the network's first gay characters, saying:
"This particular storyline was developed under the consultancy of child development experts and community advisors. Like all Disney Channel programming, it was developed to be relevant to kids and families around the world and to reflect themes of diversity and inclusiveness.
Unsurprisingly, American Family Association's One Million Moms threw a fit about the company's plans to "corrupt the children's network with LGBT content." The group launched an email campaign last year and warned that if Good Luck Charlie "goes through with introducing LGBT content, then the floodgates will be opened for all programs on the Disney Channel – a trend that will be almost impossible to stop." 
One can only hope so!
Sadly, because the episode will be a part of Good Luck Charlie's final season, the characters are only expected to appear in this one episode. Reruns of the episode are expected however.