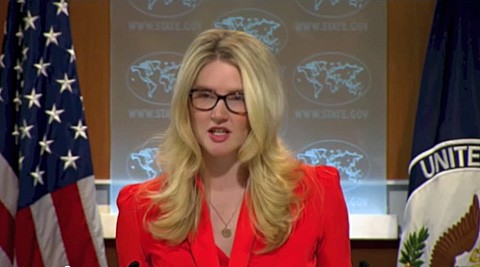 Yesterday we reported on the signing of an oppressive anti-gay law by Nigeria's President Jonathan Goodluck.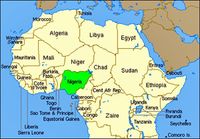 The Washington Blade's Chris Johnson questioned State Department spokesperson Marie Harf about the new Nigerian law and the administration's objections to it.
While the law bans same-sex marriage and gay unions, its more troubling aspects deal with the banning of LGBT organizations and meetings. Harf said the State Dept. agrees with that assertion:
Obviously, we respect the sovereignty of the Federal Republic of Nigeria and the prerogatives of its national assembly to pass legislation. We just don't support any legislation that institutionalizes discrimination against one select group of people, and I think one of the key reasons we are opposed to this is that the law goes far beyond prohibiting same-sex marriage.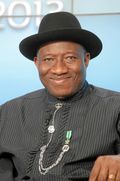 Harf also said the State Dept had been monitoring it since its inception and had been in contact with Nigeria about it:
"Since the law was in draft form, we've been in continual contact with the Jonathan administration, the National Assembly and a wide variety of Nigerian stakeholders," Harf said. "Our conversations have been focused on our concerns that portions of the law, again, appear to restrict Nigerians' rights to freedom of expression, assembly and association — provisions that we've been very clear we do not support."
Harf said she did not know whether sanctions or restrictions on aid were on the table as a result of this.
Watch Harf take questions from Johnson, AFTER THE JUMP...