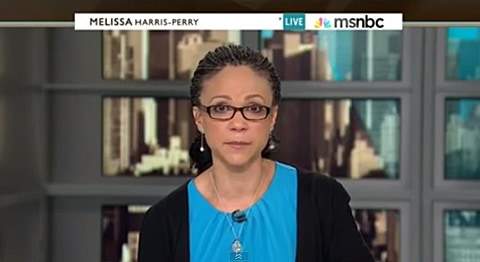 On Sunday, Mitt Romney accepted a tearful apology from , MSNBC host Melissa Harris-Perry for a New Year's segment that ran on her show in which panelists mocked a family photo in which Romney's adopted black infant grandson Kieran Romney appeared amid a sea of white faces.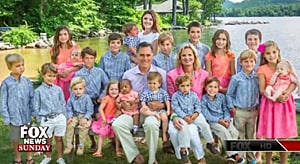 In the segment, actress Pia Glenn sang "One of these things is not like the other … and that little baby, front and center, would be the one," as panelists laughed.
Said Harris-Perry in her apology: "Whatever the intent was, the reality is that the segment proceeded in a way that was offensive, and showing the photo in that context, that segment, was poor judgment," she said. "So without reservation or qualification, I apologize to the Romney family....Also, allow me to apologize to other families formed through transracial adoption because I am deeply sorry that we suggested that interracial families are in any way funny or deserving of ridicule."
Said Romney in an appearance on FOX News Sunday this morning: "I recognize that people make mistakes, and the folks at MSNBC made a big mistake. They've apologized for it. That's all can you ask for. I am going to mover on from that. I am sure they want to move on from it. Look, I've made plenty of mistakes myself. They've apologized for this. You know, I think we can go on from there."
Watch both segments, AFTER THE JUMP...