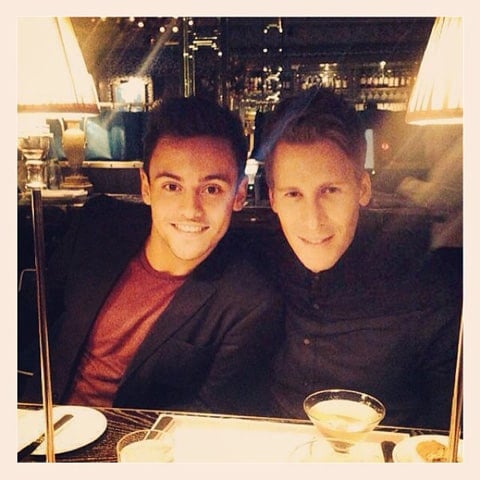 Tom Daley made the first public acknowledgement that his boyfriend is screenwriter Dustin Lance Black on Saturday, posting a photo to Instagram with the caption: "#splash celebrations 🙂 Beef Wellington…yes please!!!"
Daley was referring to the broadcast of his first episode of the UK version of the reality diving competition Splash.
Daley and Black had been spotted in December in Houston where Daley trains for the 2016 Summer Games, but the two had previously not acknowledged that yes, they are an item.