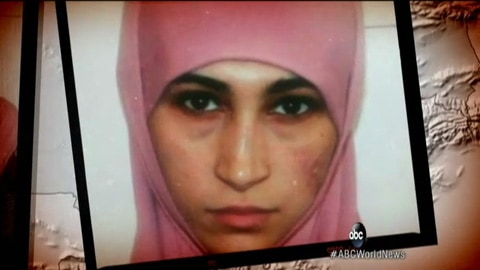 Russian security officials are looking for three possible female suicide bombers, one of whom may have already penetrated security at the Sochi Games, the AP reports:
Police leaflets seen by an Associated Press reporter at a central Sochi hotel on Tuesday contain warnings about three potential suicide bombers. A police letter said that one of them, Ruzanna Ibragimova, a 22-year-old widow of an Islamic militant, was at large in Sochi.
Russian authorities have blamed the so-called "black widows" of slain insurgents for previous suicide attacks in the country. Security officials in Sochi were not available for comment on Tuesday.
ABC News adds:
The woman featured on the wanted posters is identified as Ruzanna Ibragimova, using the nickname Salima, the widow of a militant reportedly killed in a shoot-out with police last year in Dagestan.
She is described as being affiliated with the Caucasus Emirate, the terror group led by Doku Umarov that has threatened attacks against the Winter Games in Sochi.
Watch an ABC News report on the terror search and threats to the Sochi Games,
AFTER THE JUMP...