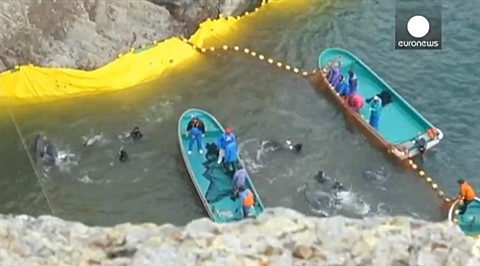 The Japanese government Monday defended its practice of dolphin killing on Monday after U.S. ambassador Caroline Kennedy tweeted objections to it, the NYT reports: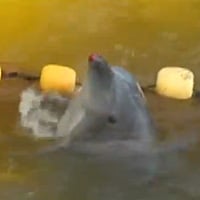 Ms. Kennedy objected to a form of fishing called "drive hunt" killing, in which dolphins are herded together by boats into an area they cannot escape, resulting in the capture of scores, if not hundreds, of dolphins. Critics have called the practice inhumane for the sheer number of dolphins killed and the threat it poses to the animal's populations.

"Deeply concerned by inhumaneness of drive hunt dolphin killing. USG opposes drive hunt fisheries," Ms. Kennedy said in her post on Saturday, referring to the United States government's position on the issue.

On Tuesday, responding to the criticism, Japan's chief cabinet secretary, Yoshihide Suga, defended the practice.

"Dolphin fishing is a form of traditional fishing in our country," he said, responding to a question about Ms. Kennedy's criticism. "We will explain Japan's position to the American side."
Watch a Euronews report on the cull, AFTER THE JUMP...
The Sea Shepherd conservation society has been monitoring the slaughter with a livestream and on Facebook.