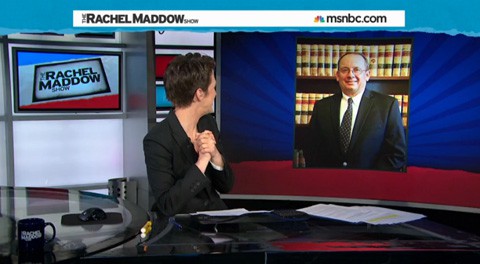 Rachel Maddow mocks the ineptitude of the Utah attorney general and celebrates how it has led to (at least while the nation waits for Sotomayor's SCOTUS decision) marriage equality across the state:
"Hundreds of (gay) couples are now legally and happily married in Utah because the attorney general's office forgot to do something that you learn to do as a 1L in law school even if your law school is not a very good law school. Wow."
Watch, AFTER THE JUMP...