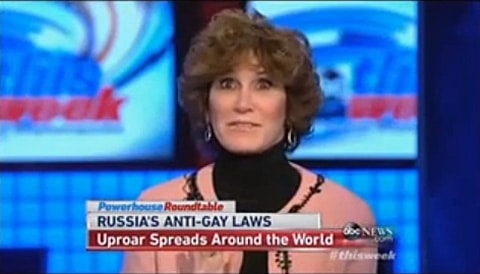 In a panel responding to George Stephanopoulos' interview with Russian President Vladimir Putin, conservative pundit Mary Matalin said she didn't understand why he even has to talk about the anti-gay laws.
Said Matalin: "All of my gay friends think he looks so buff in his shirtless publicity photos."
Replied Stephanopoulos: "He has to talk about it — it's a huge controversy!"
Watch, AFTER THE JUMP...