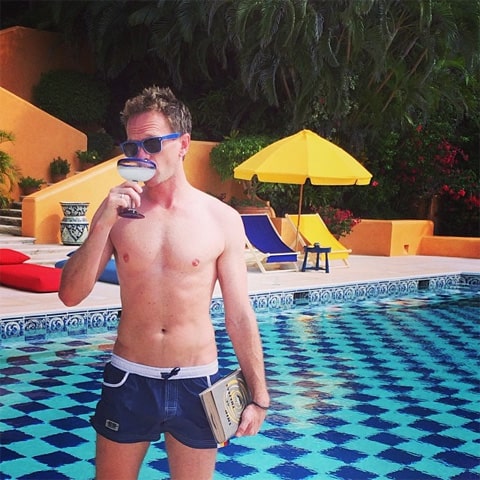 Neil Patrick Harris went south of the border for the holidays and decided to wrap up the trip by allowing us to join him on Instagram in a celebration of the country's signature cocktail.
Writes Harris : "Last day of our Mexico adventure. Let's see just how many margaritas I can drink. Cheers!"
Continued, AFTER THE JUMP...
Margarita #4: "Feeling great. Can't find my book…"
Margarita #7: "Yummy yum yum! Man, what's in these things?!?"
Margarita #12: "I's the life of the party!! Everybodyone is LOVING me!!"
Margarita #17: "Maaaybeee shud take break I shud maybeee. #ifoundahat"
Margarita #19: "……hic!……"
Margarita #W: "I swinnin laps"
Magachita #3, 4 mebbe? : "Bruuuglah dret scruh nuu rezzlooshun! Nigh nigh nowh. #annndblackout"