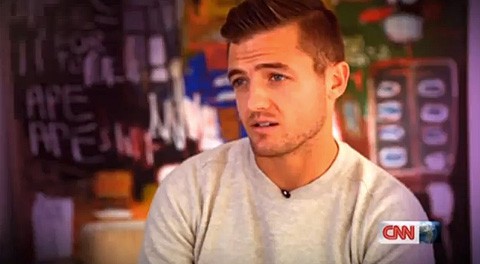 LA Galaxy player Robbie Rogers applauds former Premier League star Thomas Hitzlsperger's coming out, in a commentary in The Guardian: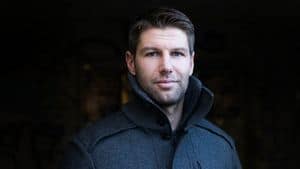 I've been fortunate enough to return to the game, this time as an out and proud gay man, knowing full well that my actions could be of help to another young Robbie Rogers, whether his first love is soccer or science or fashion or all of the above. As I've been writing my memoirs this past year, I've thought a lot about the experience of growing up gay, keeping that secret, and the scars it leaves behind.
For me, and I imagine most gay and lesbian people, it's as if that frightened 12-year-old child is still there inside you. When we see men like Thomas make this announcement, it helps to heal the scared gay kid that still resides in each of us, remembering how alone we felt. But we were never really alone. And it helps me to know that someone I watched and admired as a boy was just like me when he was out there competing on the field. I would say that I can't imagine what a difficult decision it was for Thomas to come out publicly – but I can easily imagine. In fact it is the most terrifying thing I have ever done.
It always feels funny when people congratulate me for coming out, because they're congratulating me for simply telling the truth. But at a moment like this, my first thought is to congratulate Thomas. To thank him for taking the risk, for himself and for all the people who will be helped and inspired by his brave act. We can only hope that by joining the conversation, he can help move it forward.
Congratulations, Thomas. I hope this helps you find the same peace I was fortunate to find by sharing my truth.
In related news, Rogers, Brittney Griner, and Blake Skjellerup are featured in a new CNN International program "Journey of the Gay Athlete" which airs Saturday.
Watch the promo, AFTER THE JUMP...