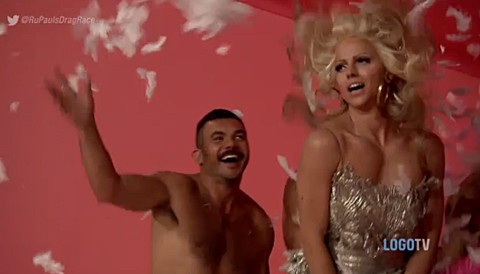 A new super-teaser has arrived for RuPaul's Drag Race featuring more footage as well as some of the guest judges on tap for this year including Neil Patrick Harris and David Burtka, Adam Lambert, Paula Abdul, and Khloe Kardashian.
NewNowNext adds that Game of Thrones star Lena Headey, Exorcist star Linda Blair, Jaime Pressly, Community's Gillian Jacobs, Leah Remini, Chaz Bono and Cher's mom, Georgia Holt are also joining the show in its sixth season.
The show premieres February 24.
Watch, AFTER THE JUMP...