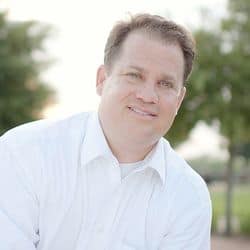 It looks like South Carolina's got a terrifying candidate on the books for 2014's senatorial elections, and his name is Lee Bright. The Republican, who will be challenging Senator Lindsey Graham (long rumored to be gay), gave a disheartening and disturbing response to a Tea Party group in Utah regarding the state's pro-marriage equality federal ruling. Bright would like one of these pro-equality federal judges to be impeached by Congress as a means to encourage others to "do the right thing."
Right Wing Watch reports:
Bright told Tea Party Express, "Congress ought to stand up and do its job and impeach one of these federal judges. And I think when you do that, being a federal judge is a pretty good gig, and I think if you'll impeach just one, the rest of them will do the right thing. And they'll do it out of necessity, because self-preservation is an instinct that so many folks have."
The Constitution grants lifetime appointments to federal judges "during good behavior." In the nation's history, only eight federal judges have been impeached and removed from office by Congress –most for committing crimes or severely neglecting their duties.
Bright also spoke about his desire for looser gun control laws, inaccurately utilizing Israel as a comparison point for the United States:
"You look over at Israel, and that's an armed group of folks over there," he said. "I mean, they are teachers with machine guns on playgrounds, because you got terrorists over there that would choose to harm children and whose teachers are there to protect them. When you've got folks that are armed and able to defend themselves, the threat of terrorism goes down drastically."
Let us know your thoughts on Bright in the comments below. 
And listen to his rants, AFTER THE JUMP...