Nigeria's President replaces entire military leadership.

NYT story on the Aaron Schock outing attempt doesn't name Schock.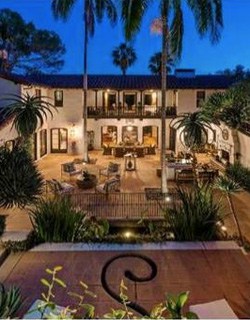 Robert Pattinson sold his house to Jim Parsons for $6.37 million.
I

s this the nastiest episode of TLC's My Strange Addiction so far?

New Orleans probe into illegal silicone injections becomes homicide case after death of transgender woman. "After the New Year's Day death of Brenisha Hall, 25, who had been in a coma for two months, police and prosecutors are reviewing whether there is a negligent homicide case."
J

ake Gyllenhaal is in full hobo mode.

Federal judge in Louisville weighing Kentucky's gay marriage ban: "Two cases brought to try to force the state to recognize same sex marriages have been fully briefed and submitted to U.S. District Judge John G. Heyburn II. Among the filings were decisions by federal judges in Oklahoma and Utah striking down laws in those states. While Heyburn, an appointee of President George H.W. Bush, isn't bound by decisions in other federal districts and hasn't indicated when he'll rule, attorneys for the two couples seeking to have their marriages recognized are hoping the logic behind those rulings will come into play in their own cases."

Daniel Day-Lewis stubbles around NYC.

Ryan Murphy reveals some clues about the next season of American Horror Story. "We try and do the opposite of what we've done before."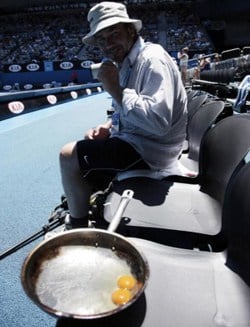 It's so hot at the Australian Open that someone fried an egg.
I

ndiewire: 14 LGBT films to look out for at the 2014 Sundance Film Festival. "Of the 115 feature films screening at Sundance, at least 15 of them feature prominent queer content and characters. Those are ratios that would please Kinsey, and collectively these films should end up becoming a sizeable portion of LGBT film festival programming for the next year…"

GLAAD investigating web filtering software technologies that allow customers to block pro-LGBT equality websites.

Ohio executed a man for murder today via a new method that took 15 minutes to kill him: "Death row inmate Dennis McGuire made several loud snorting or snoring sounds during one of the longest executions since Ohio resumed capital punishment in 1999."

Harry Connick Jr. cradles contestant on American Idol.

Business card-sized chip diagnoses HIV and T-Cell counts.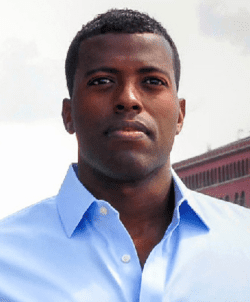 Gay veteran publishes first African-American Iraq war memoir.

Queen to release unheard Freddie Mercury track.

Thomas Dekker returning to Backstrom as a regular: "Dekker will reprise his guest starring/recurring role from the pilot as Gregory Valentine, a whip-smart young gay man — an ex-hustler turned fence/entrepreneurial crook who is Backstrom's (Rainn Wilson) tenant, decorator and underworld connection."

More than two drinks a day could speed up memory loss in men: "Men who consume more than two alcoholic drinks per day while in middle age may speed up their memory loss in later life by up to six years, said a study Wednesday…For the study, more than 5,000 middle-aged men were interviewed about their drinking habits three times over 10 years. Then they underwent memory and other cognitive tests beginning at an average age of 56. These tests were repeated twice over the next 10 years."