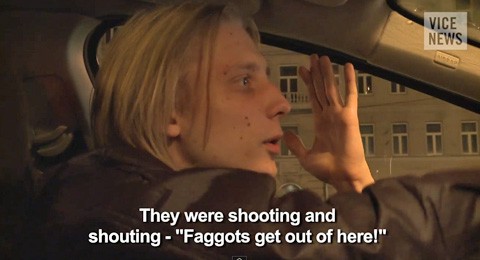 VICE has posted part one of a five part series called "Young and Gay in Putin's Russia".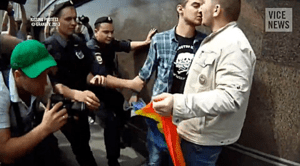 In the first installment, VICE's author explores Moscow's underground gay taxi service, which arose as a result of violence and discrimination targeting the LGBT community, taking a ride with one of its drivers named Artem. Artem describes how life "becomes more difficult" for you if you tell someone you're gay.
They also explore the rise of violent, homophobic vigilante groups.
VICE also visits with Yulia, a young lesbian who teaches LGBT self defense classes after attacks targeting a Moscow gay bar. The attacks recently prompted the manager of the bar to seek asylum in the U.S..
Watch, AFTER THE JUMP...