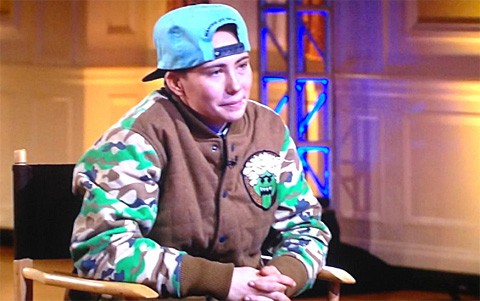 For the first time in 13 seasons, an openly gay contestant is in American Idol's Top 30. There have obviously been gay contestants on the show, but until now, none had spoken about their sexuality on camera, "seemingly by the show's design," EW notes:
"I'm very obviously gay, and there are always gonna be people in America and everywhere else who will definitely hate me," said [20-year-old MK] Nobilette while waiting to hear her Hollywood Week fate before the judges. "But I think that in the last two years there have been a lot of things that have really changed that, and have made it a positive thing."
"Thank goodness," murmured Harry Connick Jr.
Watch Nobilette's final audition and judging, original audition (at about 8:52 in the first clip) and an earlier interview, AFTER THE JUMP...
Earlier audition at 8:52: