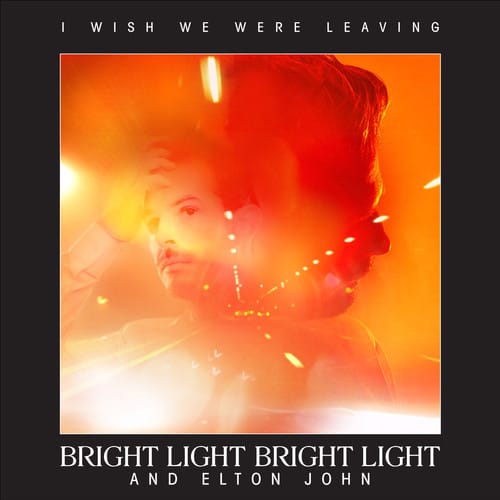 Elton John phoned Welsh-born pop artist Bright Light Bright Light (aka Rod Thomas) to compliment him on his debut album and their friendship resulted in this duet, which wasn't originally written as one.
The Guardian reports:
"In time I played him I Wish We Were Leaving and he added his vocals. Although it wasn't written as a duet, I love that his voice taking lead in the second verse is a reminder that every relationship has two sides and two voices."
For Elton it meant working in a slightly different way to what he's been used to: "Working with Bright Light Bright Light was a challenge for me as I love Electronica but am quite ignorant on the recording process. I had to sing in a completely different way which I really enjoyed."
The track is part of an EP of the same name out April 7.
Listen, AFTER THE JUMP...
For more on Bright Light Bright Light, don't miss our Bobby Hankinson's interview with him that we published last June. As well as "Moves", "An Open Heart", and "In Your Care".