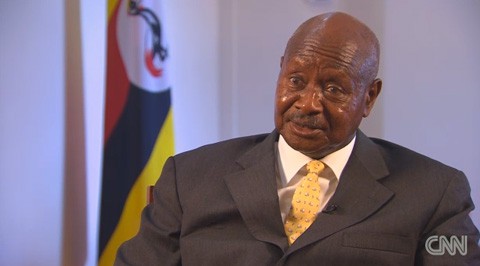 In a CNN interview today, Ugandan President Yoweri Museveni spoke with CNN about signing the 'Anti-Homosexuality Act' which penalizes homosexuality with life imprisonment.
Asked if he personalize dislikes homosexuals, Museveni replies:
"Of course! They are disgusting. What sort of people are they? I never knew what they were doing. I've been told recently that what they do is terrible. Disgusting. But I was ready to ignore that if there was proof that that's how he is born, abnormal. But now the proof is not there."
Museveni also called on Obama and Western countries to respect African societies and their values" and not interfere. "If we are wrong, we shall find out by ourselves."
Watch, AFTER THE JUMP...