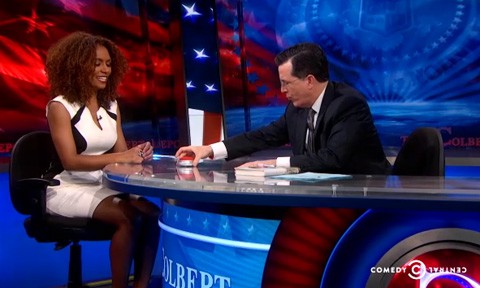 Trans activist Janet Mock appeared on The Colbert Report last night and discussed her "abuse" of Piers Morgan and her new book Redefining Realness. They also discussed whether things are getting better for the trans community, the new Facebook gender options, if you should ask people how they self-identify, and why that sets off alarm bells in Stephen's heads.
Watch the awesome interview, AFTER THE JUMP...
UPDATE: Morgan is pissed.
"Shame that @StephenAtHome bought into @janetmock 's 'victim' BS last night. He's a smart guy, better than that."