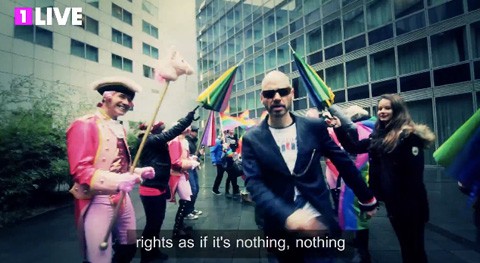 Self-described "international superstar producer" has given "Happy", Pharrell's hit single from the Despicable Me soundtrack, a gay Sochi protest anthem makeover.
Says Mono: "When people are forbidden from expressing their love, something is definitely going wrong. Let your voices be heard against hate and let love be free. Love for whoever you want. Fighting for this unalienable right is not just an issue for gay people but for us all."
Check out the uplifting video, AFTER THE JUMP...