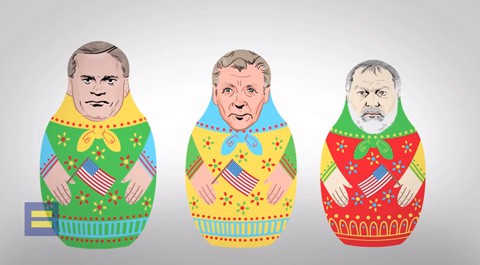 The Human Rights Campaign has put out a new video calling out NOM's Brian Brown, and evangelists Scott Lively, and Paul Cameron for their responsibility with regard to Russia's anti-gay legislation.
All three Americans traveled to Russia to demonize gay people and persuade Russian lawmakers to pass the so-called ban on 'gay propaganda' along with other bills prohibiting adoption by gay couples.
Watch HRC's new clip, AFTER THE JUMP...