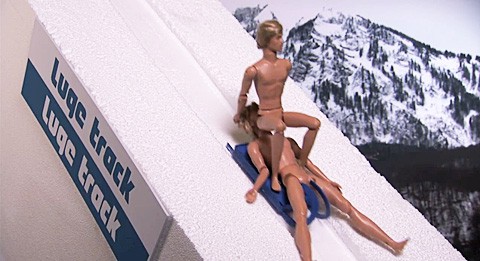 Jimmy Kimmel mocked U.S. lugers complaining about a recent ad from the Canadian Institute of Diversity and Inclusion which comments on Russia's anti-gay laws by depicting luging in a sexual way.
Suggests Kimmel, who admits he's told his fair share of immature gay jokes: "Maybe luging would seem less sexual if we tried some different positions."
Watch, AFTER THE JUMP...