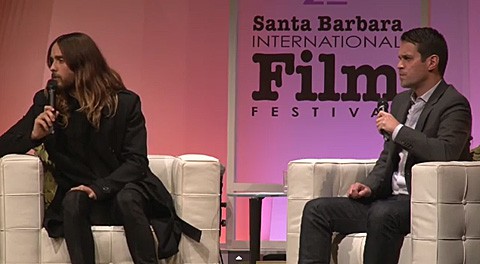 Jared Leto was heckled at the Santa Barbara International Film Festival on Tuesday night by an audience member, who yelled, "You don't deserve an award. Trans misogyny does not deserve an award."
The audience member was referring to Leto's critically-acclaimed and Oscar-nominated portrayal of Rayon in Dallas Buyers Club, for which he has already won a Golden Globe.
Leto responded:
"What problem do you have with ? Because I'm a man I don't deserve to play that part so you would hold a role against someone who happened to be gay or lesbian - they can't play a straight part?"
The audience member then complained that straight men win awards for playing trans characters.
Leto replied: "Then you make sure that people that are gay, people that aren't straight, people like the Rayons of the world would never have the opportunity to turn the tables and explore parts that aren't central to who they are..."
Watch, AFTER THE JUMP...