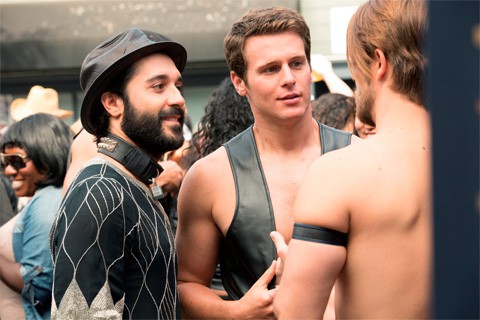 In Sunday's episode of Looking, the show will dip into San Francisco's annual leather meat market, the Folsom Street Fair.
In a new clip from the episode, Patrick (Jonathan Groff) and Kevin (Russell Tovey) spy on the fair from an office window and ponder the wonders of assless chaps.
Watch, AFTER THE JUMP...
Above, a still from the episode. See below for another, behind-the-scenes shot of Groff in his leather vest.