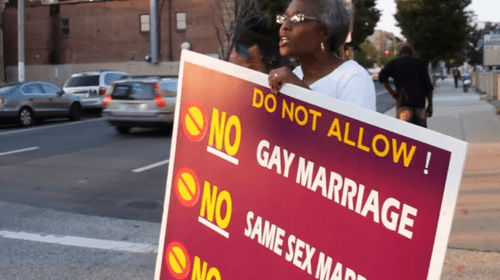 A trailer has been released for The New Black, the upcoming documentary that tells the story of how the African-American community responded to Maryland's marriage equality ballot measure back in 2012, as well as how the community continues to grapple with the broader push for gay rights nationwide. 
From the film's site:
The film documents activists, families and clergy on both sides of the campaign to legalize gay marriage and examines homophobia in the black community's institutional pillar—the black church and reveals the Christian right wing's strategy of exploiting this phenomenon in order to pursue an anti-gay political agenda.
Check it out, AFTER THE JUMP...
The film opened this week and is playing in NYC through Tuesday.