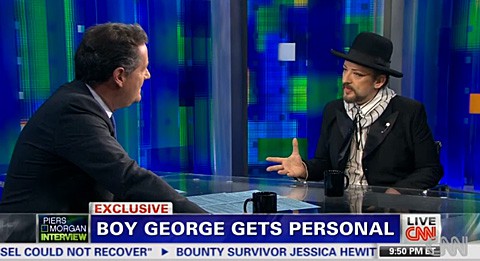 Boy George appeared on Piers Morgan's CNN show earlier this week and was asked about coming out in light of Michael Sam's announcement earlier this week.
Said George: "One of the things about coming out publicly is that people always encourage you to do it and then when you do it they say 'all you talk about is being gay' so you can't win."
Watch, AFTER THE JUMP...