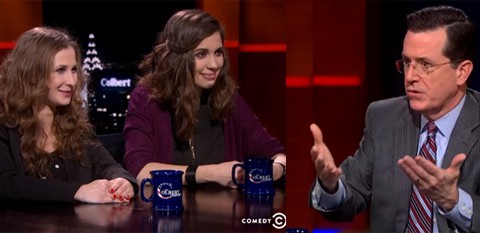 Nadya Tolokonnikova and Masha Alyokhina, the members of Russian punk group Pussy Riot who were freed from prison in December, appeared on The Colbert Report, to talk about their intent to improve prison conditions worldwide and fight against human rights abuses.
Colbert grilled them about their detention, warning them that he was a friend of Vladimir Putin's. They also had a lengthy discussion about Russia's anti-gay laws and showed off their excellent sense of humor.
Watch, AFTER THE JUMP...