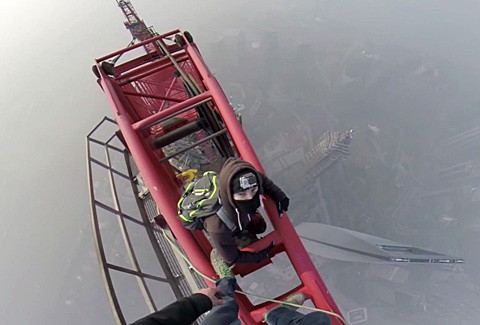 Vitaliy Raskalov and Vadim Makhorov, two Russian teams climbed to the top of the Shanghai Tower's antenna. The building, which is the second tallest in the world and is still under construction, will top out at more than 2,000 feet.
Get ready for your palms to sweat, AFTER THE JUMP...
More on the climb in their livejournals here and here.