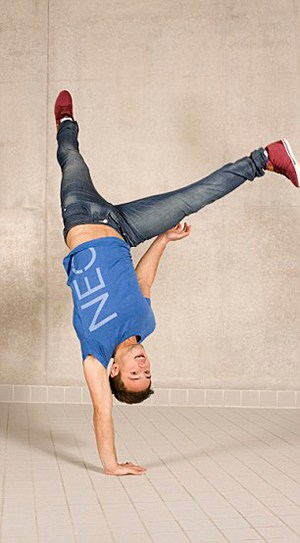 The Daily Mail reports that the out and in-love Olympic diver has signed on to be the face of Adidas' NEO, a line of athletic inspired street wear. Said Daley of becoming the poster boy for the NEO campaign,
"It's great to be working with adidas on their NEO label. It's a fun collection and it's constantly changing. The jumper I wore for the NEO shoot is one of my favourites at the moment. It's a twist on a standard jumper and it's exactly what I like to throw on after training with a pair of jeans."
Adidas has recently come under criticism for not allowing customers in the UK to use certain LGBT-related words on its customizable training shoes which provide the buyer the option to personalize the shoes with text. While words such as "straight" were reportedly allowed, "gay," "lesbian," "bisexual," "trans," "homophobia," and "faggot" were disallowed, according to Pink News.
However, a recent visit to Adidas' US website did not provide any such difficulties with personalization. At this time it's not clear whether customization involving the aforementioned words is still disallowed in the UK and whether such words were ever blocked on the US site. 
Check out a video of Daley making the announcement about his new partnership,
AFTER THE JUMP…