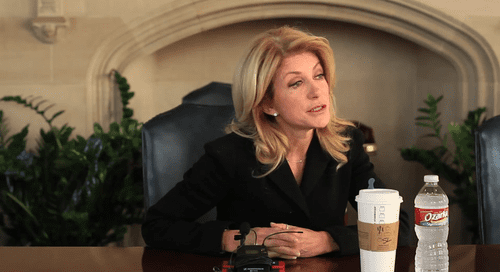 Wendy Davis, the Texas state senator whose 11 hour filibuster of a abortion bill last summer gained her national headlines and a platform for a gubernatorial run, has come out publicly for marriage equality and has urged Texas Attorney General Greg Abbott to stop defending the state's constitutional ban on same-sex marriage. The San Antonio Express-News reports:
"It's my strong belief that when people love each other and are desirous of creating a committed relationship with each other that they should be allowed to marry, regardless of their sexual orientation," Davis told the Express-News editorial board.
Davis, D-Fort Worth, said she is "pleased" that the state's constitutional definition of marriage, as being between a man and a woman, is under challenge in federal court.
"I think that what we see happening at the federal level in terms of constitutional interpretations on that provide some hope that it may be found unconstitutional," she said.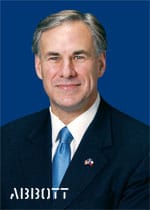 Greg Abbott, who is Davis's presumed general-election opponent in the race for governor later this year, scoffed at her request to stop defending the state's ban on same-sex marriage. Said a spokesman for the Abbott campaign:
"Unlike Senator Davis' positions on the issues, the Texas constitution is not subject to change on the latest whims of the day. Senator Davis' comment suggesting the Attorney General not enforce the Constitution mimics an Obama-style approach to government, and Texans deserve better,"
Watch Davis' announcement and call to the Attorney General, AFTER THE JUMP...
Davis' campaign for governor is seen as the first real test for Battleground Texas, the Political Action Committee founded by top political strategists, campaign operatives, and field directors from the Obama 2012 campaign. The PAC's long-term goal is turning Texas into a presidential swing state, something that Republicans in the state are increasingly worried about.
Abbot, to his credit, realizes that Texas' 38 electoral votes are "the last line of defense" in keeping Republicans electorally competitive in presidential elections. So naturally, he's already on record saying that Battleground Texas represents a greater threat than North Korea.