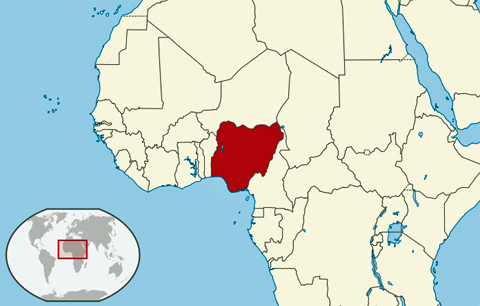 Fresh reports of attacks on men perceived to be gay are coming out of Nigeria.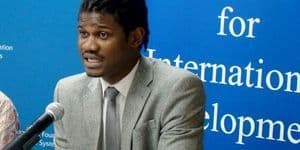 The AP reports:
A mob armed with wooden clubs and iron bars, screaming that they were going to "cleanse" their neighborhood of gay people, dragged 14 young men from their beds and assaulted them, human rights activists said Saturday.
Four of the victims were marched to a police station, where they allegedly were kicked and punched by police officers who yelled pejoratives at them, said Ifeanyi Orazulike (pictured) of the International Center on Advocacy for the Right to Health.
Police threatened that the men would be incarcerated for 14 years, he said, the maximum prison sentence under Nigeria's new Same Sex Marriage (Prohibition) Act, dubbed the "Jail the Gays" law.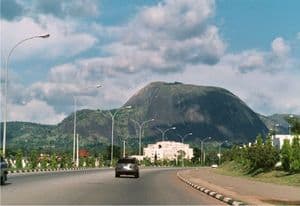 IGLHRC adds:
The International Gay and Lesbian Human Rights Commission (IGLHRC) has received reports that approximately 10 men, perceived to be gay, were beaten by a mob of some 40 persons in the community of Geshiri near Abuja last night or early this morning. The local police reportedly arrested 5 of the victims of the attack and later released them. Most of the men suffered injuries from the attack and are now in hiding.
The attack is part of what seems to be a recent surge of arrests and vigilante violence against individuals and groups perceived to be gay, lesbian, bisexual, or transgender (LGBT). These incidents surfaced after Nigeria's President Goodluck Jonathan signed a law into effect that not only criminalizes same-sex unions, broadly speaking, but also applies harsh jail sentences to anyone found guilty of directly or indirectly depicting homosexual relations in public or who is in any way linked to the operations of organizations advocating for the human rights of those in same-sex relationships.
"What we see in Nigeria is the sadly predictable breakdown of the rule of law that comes after such an anti-democratic law went into effect," said Jessica Stern, Executive Director of IGLHRC. "Regardless of what anyone thinks of homosexuality or transgenderism, the state has an obligation to ensure the safety of all Nigerians."
The AP adds:
Orazulike said he got a panicked email from a colleague who said he was hiding from a mob of 40 people who struck around 1 a.m. Thursday, going from house to house saying their mission was "to cleanse" the area of gays. He said they used pieces of wood and iron to beat up 14 young men. Orazulike said he drove from his home at 4 a.m. Thursday to save the man in Gishiri, a shantytown with mud roads near central Abuja.
Those attacked are in hiding and too scared to speak to reporters, he said, recounting their story.
"They were told 'If you come back, we will kill you.'"
The walls of houses where the men lived have been painted with graffiti declaring "Homosexuals, pack and leave," he said.
The four men brought to the police station were beaten and later released because of lack of evidence.