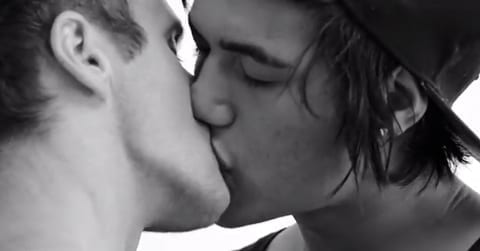 Love Your Condom, a New Zealand group that promotes safe-sex among gay and bi men (site NSFW), has made their own "First Kiss" video somewhat imitating the one made by amateur filmmaker Tatia Pilieva in which she asked 20 strangers to kiss for the first time. Unlike Pillieva's video however, Love Your Condom's only features men — oh yassss.
It's sweet how many of the men want to hug first before going in for the kiss. Oh, and the song is Soko's "We Might Be Dead By Tomorrow."
Watch the video AFTER THE JUMP...
Oh, and don't forget the "First Hug" video where homophobes were asked to hug gay strangers.