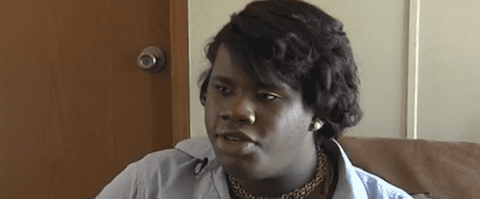 Kaye Bowens of Star City, Arkansas claims she was fired from her job at McDonald's for using the women's restroom. Bowens is transgender, a fact that she was up front with from the very beginning of her employment, and had been using the women's room for three months without issue. Then one day two weeks ago a shift manager confronted her about it, and the next day Bowens was called into the general manager's office and fired. 
Bowens threatened with a lawsuit and was offered her job back, but only on the condition that she used the men's room going forward. The franchise owner Michael Retzer issued the following statement about the incident:
We believe in the value of a diverse workforce, equal opportunity and a workplace free from all forms of unlawful discrimination and harassment.  As such, we continue to do our best to meet the needs of our employees and customers, and we are reviewing this situation carefully. It is important for us to share that the employee in question is a current employee and has not been terminated. We have asked the employee to discuss this issue with us, but we have not received a response.
Bowens in the meantime has filed a complaint with the Equal Employment Opportunity Commission and is considering hiring a lawyer. You can watch a news interview with Bowens AFTER THE JUMP...