On Monday we reported that Sheridan High School in Arkansas was refusing to run a student's yearbook profile because the student, Taylor Ellis, is openly gay.
The Human Rights Campaign, which sent a letter to school officials demanding the profile be replaced after the "unconscionable" decision to exclude it, rallied on the steps of the state capitol in Little Rock on Tuesday, led by HRC President and native Arkansan Chad Griffin. Ellis was also there.
Watch a news report on the rally, and interviews with Ellis and the yearbook editor who exposed the censorship, AFTER THE JUMP...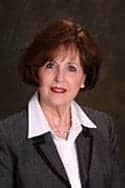 Meanwhile, the Sheridan School District Superintendent Brenda Haynes is digging in her heels.
Said Haynes in a statement to the Arkansas News:
"We must make decisions that lead in the proper direction for all of our students and for our community. We must not make decisions based on demands by any special interest group. The seven profiles will not be published in the yearbook...It is clear that the adults who have the responsibility for the operation of the district have the obligation to make decisions which are consistent with the mission of our school. We have done so."
Watch KATV's report on yesterday's rally, AFTER THE JUMP...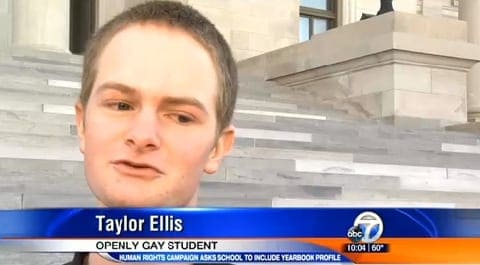 KATV – Breaking News, Weather and Razorback Sports