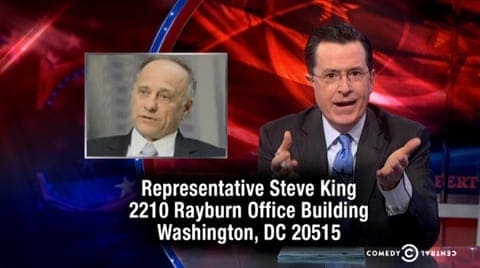 Stephen Colbert is still seething over last week's religious liberty "curb stomp" by "Arizona governor and last person to see Hansel and Gretel alive" Jan Brewer.
Colbert agrees with Rep. Steve King (R-IA) that "self-professed" gays want to be refused service so they can sue people, and that the only way for gays to be protected is to have their gayness "independently verified".
So Colbert suggests that gays send photos and/or videos proving that you are gay to Steve King's office for independent verification.
Watch, AFTER THE JUMP...