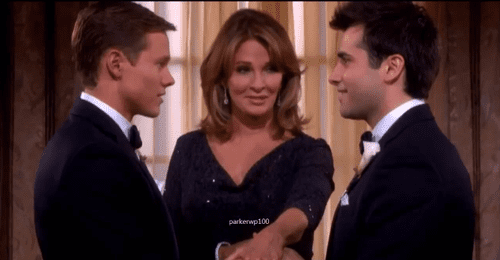 Fans of NBC's longest running daytime drama Days of our Lives who have waited years for gay couple Sonny and Will to get hitched won't have to for much longer. 
TV Source Magazine is reporting that "[s]tarting on April 1, three consecutive episodes, the fan-favorite couple Will Horton and Sonny Kiriakis (affectionately deemed "WilSon") will tie the knot in a beautiful ceremony presided by a surprise officiant."
The magazine is also reporting that this will be the first marriage between two men in soap history, so bring out another round of champagne!
Check out a preview of history in the making, AFTER THE JUMP…