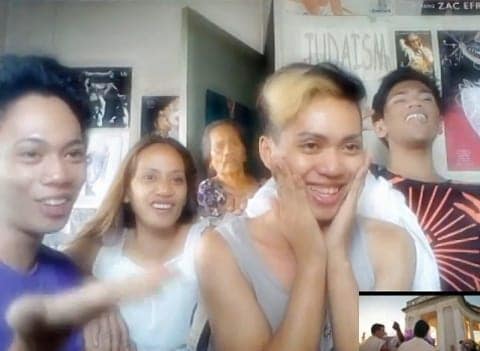 Lady Gaga's 7-minute music video for "G.U.Y." is exciting all right. But it's also exciting watching Gaga fans in the Philippines gag, shriek, applaud, sing-along and grasp their faces in delight as the video plays.
Seriously, it shows the power of music to transcend cultural and geographical barriers. Plus, the lead monster's grandma walks in twice during the video, presumably to see what all the racket is all about. The fans — transfixed by Gaga — all ignore her, but you can tell that gram-gram is kinda into it too.
Watch the video AFTER THE JUMP...