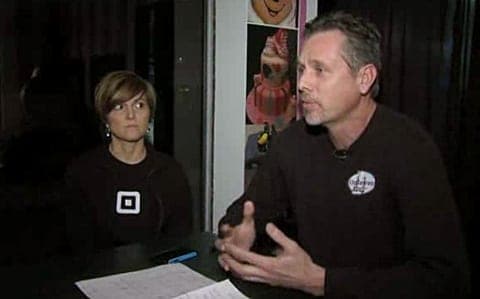 111 Cakery, an Indianapolis baker that "has always done business based on their Christian faith" according to FOX59 News, is refusing to make a cake for a gay couple's commitment ceremony.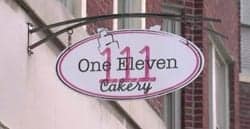 In doing so they have stepped right into the nationwide debate about anti-gay "religious freedom" legislative initiatives that have sprung from these types of incidents around the country.
Mike Stephens and Shane Laney approached the owners about getting a pastry:
"[The owner] said, 'We don't do that. If I can help you with anything else, but we don't discriminate.' That was the end of it," he said. "It's disappointing."
Said the baker Randy McGath:
"As artists, we have to find inspiration to create something special for our clients. When asked to do a cake for an occasion or with a theme that's in opposition with our faith? It's just hard for us. We struggle with that...There is zero hate here. This causes us to do a lot of soul searching. Why are we doing what we do? We want to show the love of Christ. We want to be right with our God, but we also want to show kindness and respect to other people.
Watch FOX59's report (autoplay), AFTER THE JUMP...