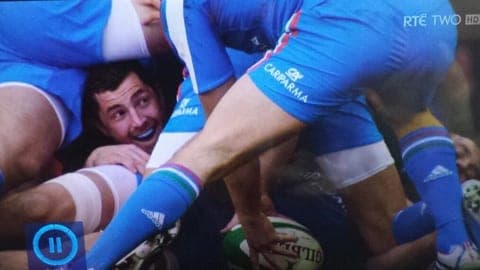 Cameras captured a funny moment in Saturday's Six Nations rugby match-up between Ireland and Italy: the smiling face of Irish player Rob Kearney peering through a tangle of thick thighs and meaty rumps.
Someone was kind enough to clip it and set it to "A Whole New World" from Aladdin.
Watch, AFTER THE JUMP...
As Deadspin notes: don't try to understand this rugby vine, just enjoy it.