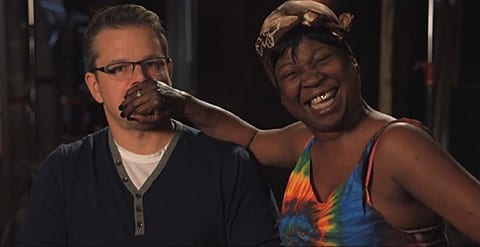 As part of his post-Oscar special, Jimmy Kimmel remade a series of viral YouTube videos into twisted mini-movies, replacing the viral video stars with Hollywood counterparts.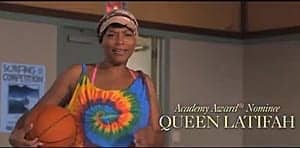 In the first, Kimmel remade Sweet Brown's "Aint Nobody Got Time for Dat" with Queen Latifah, but then the real Sweet Brown showed up. Along with Adam Driver, Barkhad Abdi, and Matt Damon.
Kimmel also mixed "David after Dentist" and "Double Rainbow" into a dental LSD trip with Joseph Gordon-Levitt, Catherine Zeta-Jones, Samuel L. Jackson and Seth Rogen.
There was an Amadeus spoof made up of bits from "Keyboard Cat" and "Hamster on a Piano" with Abbie Cornish, Gary Oldman, Ben Kingsley, Christoph Waltz, Kevin Spacey and Mandy Patinkin.
And then Kimmel twisted "Charlie Bit My Finger" into a much darker, Christopher Nolan-style tale of two brothers, Chris and Liam Hemsworth, battling it out. Featuring Tom Hanks and Meryl Streep.
What is this bizarre world we're living in now?
Watch all four sketches, AFTER THE JUMP...