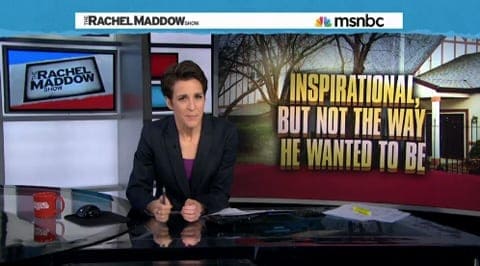 Fred Phelps and the Westboro Baptist Church's plan to demonize gay people backfired over the years, helping the cause of equality by inspiring people to manifest their support for gay rights in reaction to the church's hate.
In a 'non-obituary' for Phelps, who died this week, Rachel Maddow looks at how it all went down.
Watch, AFTER THE JUMP...