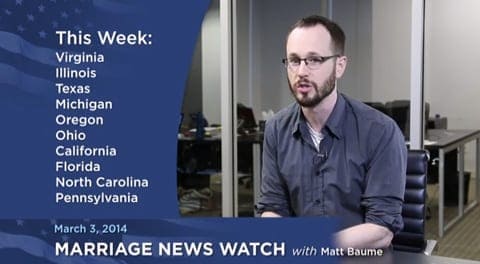 AFER's Matt Baume has a ton of marriage upates this week - and it's all good news!
The appeal of the marriage ruling in Virginia is coming up soon. Illinois' Cook County began issuing marriage licenses and elsewhere in the state. A judge struck down the Texas gay marriage ban. The Michigan marriage ban trial is underway. And there's lots of new polling data showing positive numbers in many states.
Watch, AFTER THE JUMP...