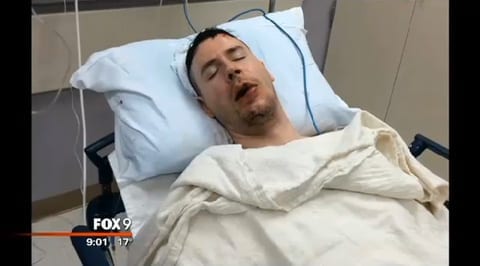 A 30-year-old Minneapolis gay man was beaten unconscious early Sunday morning in a brutal attack that left him with a shattered jaw, a severed tongue, and boot-shaped bruises on his body.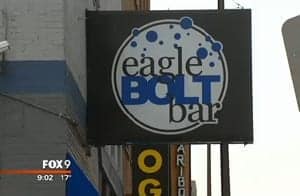 Jeremy, whose last name was not disclosed by KMSP, was not robbed during the incident, which occurred after he left a gay bar. For that reason, police are exploring the possibility that it was a hate crime.
The victim lost teeth and his shattered jaw is now wired shut, and the investigation is complicated because he can't remember what happened after he left the eagleBOLTbar on Washington Avenue South...
"He is very sore, and of course, with his jaw wired shut, it is hard for him to eat," Jason Little told Fox 9 News...
The details of what occurred are few, and much of that is because the victim remembers nothing but a flash or two before he was abandoned in the cold street with a partially severed tongue that doctors at HCMC were able to reattach.
"Unfortunately, we don't have a lot of details right now," Little said. "Hopefully, with the story on the news, we'll get more information if someone saw something -- but of course, there's a lot of violence toward members of the LGBT community, and that's something we're thinking about. Could it be related?"
Police will only say that it's an open investigation and that they are exploring all possibilities, but friends note that Jeremy was not robbed.
Watch KMSP's report, AFTER THE JUMP...
An online fund has been started to raise money for Jeremy's medical bills. Find it here.