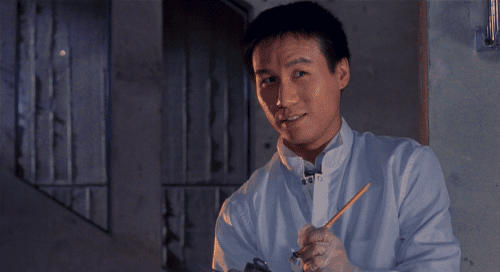 Earlier this week, it was announced that gay actor BD Wong, who played Dr. Henry Wu in 1993's Jurassic Park, will be reprising his role for the upcoming sequel Jurassic World, IGN reports.
Said writer-director Colin Trevorrow: 
"…[Dr. Wu] had a much larger role in the original novel – he was the engineer of this breakthrough in de-extinction. He spent two decades living in Hammond's shadow, underappreciated. We think there's more to his story."
Check out Wong in the iconic Velociraptor egg hatching scene from the original, AFTER THE JUMP...
Jurassic World staring Chris Pratt, Bryce Dallas Howard, and BD Wong is set to hit screens June 2015.